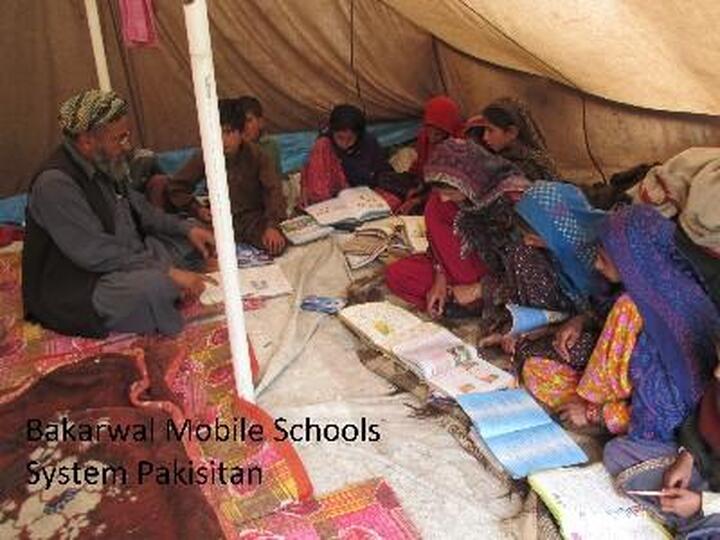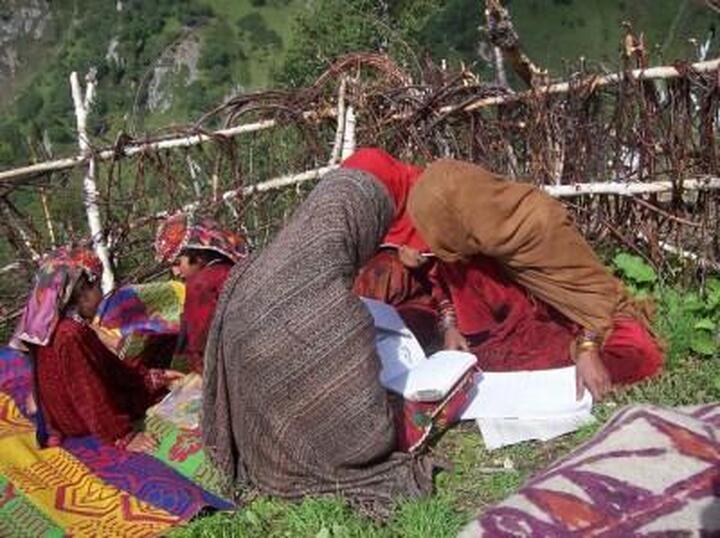 Bakarwal (Nomads) Tribes remain in travel round the year. In summer they travel along with their herds of sheep and cattle to the high altitude of Pakistani administered Kashmir and Northern areas. In winter they move to Punjab and KPK and reside in different remote areas.Due to constant travel condition they cannot send their children to school. 
        In 2007; a mobile school system was introduced for nomadic children which  was named as BAKARWAL MOBILE SCHOOL SYSTEM (BMS). This is unique kind of schooling system which provides education at their steps without disturbing their customs and norms. The founder of this system is Mr Wayne E. Losey who is  an American linguist and research scholar. He came to Pakistan to do his research on Gojri language. When he noticed that Bakarwal ( nomadic) children cannot get education. He, then, started Mobile School System for them. He himself prepared basic syllabus for these schools. For BMS traditional are not used.So, BMS adopted a model which equips men and women, themselves nomads, with the skills teach their own children.  By receiving teacher training and school materials this community is able provide their own children with an education without interruption to their traditional way of life. 
 Basic syllabus of these schools is in their mother tongue i.e. Gojri which make education comprehensive and very easy to learn and understand both for the Now more than 25 schools are working in different areas.
        More than 400 children and approximately 20 adults are getting basic education in their mother tongue. A large number of girls are also getting education as well. The BMS management provides free education and it tries its best that this system may not disturb and interrupt basic values and culture of this community. It is not mere literacy system but gives education up to grade 5.
The syllabus of Punjab Text Board has been taught from grade one to  grade 5. The Main office of BMS is in Rawalpindi Pakistan.